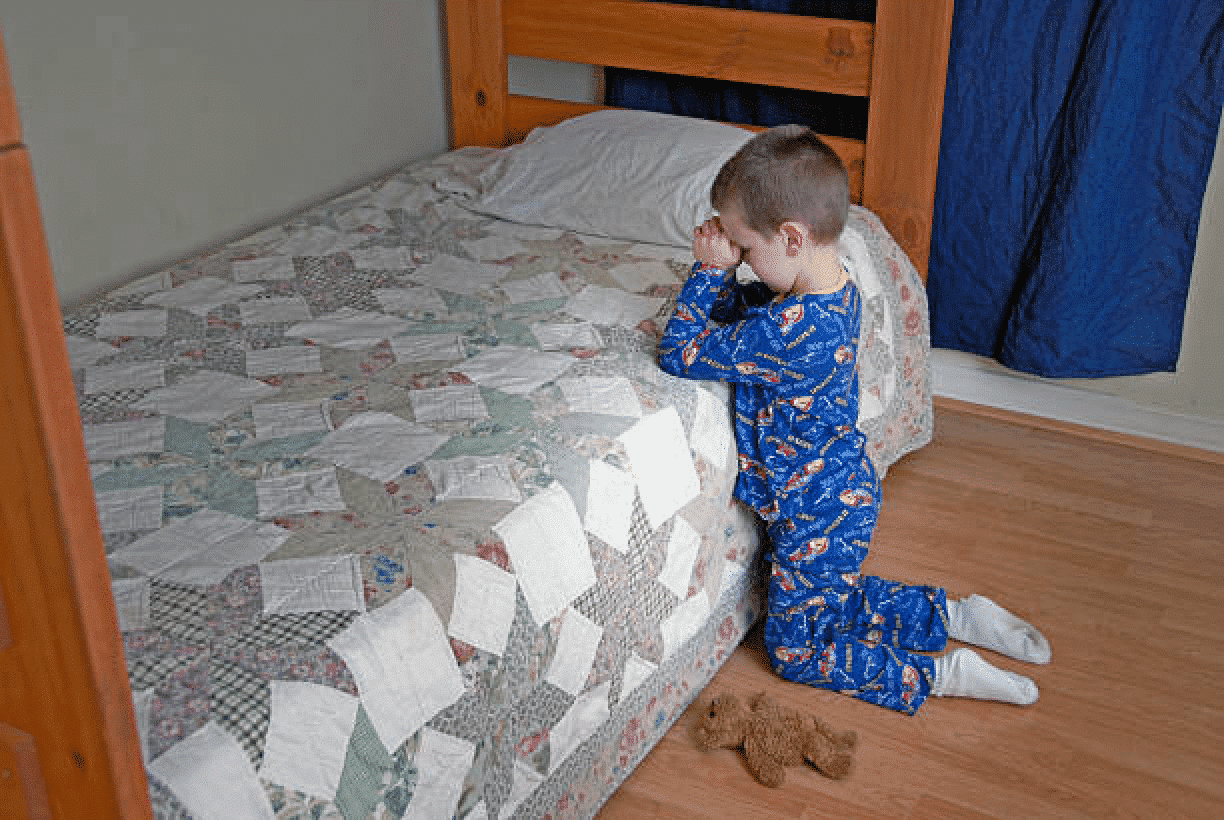 [ Lees dit in het Engels ]
Voordat ze vanavond naar bed gingen, besloten onze jongens (acht en zes) plotseling* dat ze wilden bidden**. Aangezien we ervoor kiezen om onze kinderen de vrijheid te geven om te geloven wat ze willen, protesteerde ik helemaal niet. Ik hield mezelf in en drong ze mijn seculiere wereldbeeld niet op. Ik legde ze slechts uit wat voor soort dingen mensen die bidden zoal tegen God zeggen: dankbaarheid voor goede dingen, excuses voor fouten, of verzoeken om dingen die ze graag willen.
Allebei vouwden ze hun handen in stil gebed, en de jongste hield achteraf vol dat hij God had horen terugpraten in zijn hoofd, misschien. Er had iets van een stem geklonken, maar hij wist niet zeker of hij die echt had gehoord, noch of het de stem van God was geweest. Hij besteedde uiteindelijk ettelijke minuten aan het onderwerp zonder linksom of rechtsom een conclusie te bereiken.
Wat later was ik bezig ze in bed te stoppen. In de kamer van de jongste wond ik zijn muziekdoosje op, vulde zijn waterbeker, wisselde onze Favoriete Knuffel uit, en besloot samen met hem wiens beurt het was om te slapen met Aap, over wie we co-ouderschap voeren.
Toen fronste hij en zei:
"Papa? Ik hoor helemaal niks."
"Dat kan," zei ik geduldig, mezelf opnieuw feliciterend met de ruimte die ik hem gaf. "Niet alle mensen horen een antwoord van God als ze bidden."
"Nee, papa," zei hij ongeduldig. "Ik hoor niks." En hij stak zijn korte, maar vastberaden arm uit en wees naar het muziekdoosje.
"O."
Schaapachtig deed ik het deksel open om het slaapliedje eruit te laten.
---
* Al had het boek dat we aan het voorlezen zijn, over Robin, Kerst, zijn gelovige opa, zijn atheïstische vader, en Robins eerste gebed met opa, er mogelijk iets mee te maken.
** Wat dat zegt over het succes van onze seculiere opvoedkundige aanpak laat ik aan de lezer over.