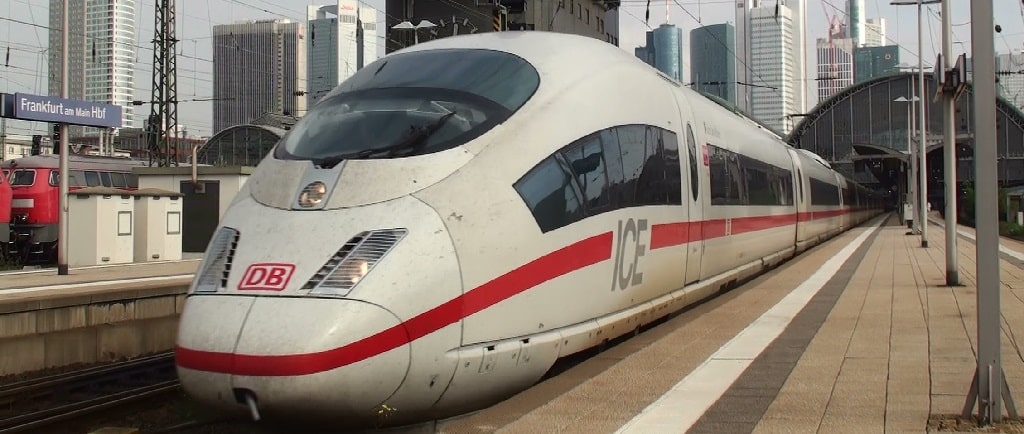 [ Lees dit in het Engels ]
Onderbroeken? Check! Tandenborstel? Check! Lekkere kazen en biertjes? Check! Microsoft Surface voor het broodnodige schrijf- en redigeerwerk? Check!
Vanmorgen om negen uur had ik mijn checklist al volledig afgewerkt voor de jubileumeditie van de Villa Diodati Expat Writers Workshop, die met editie 18 dit weekeinde haar tienjarig bestaan viert. Mijn koffertje stond klaar; mijn jas had ik al voor de grijp gelegd.
Gisteravond had ik zelfs mijn reistraject nog gecontroleerd en ontdekt dat mijn ICE niet in Köln zou kunnen stoppen; met één last-minute telefoontje naar NS International had ik mijn eerste overstap kunnen omboeken van Köln naar Frankfurt, en andere zitplaatsen kunnen reserveren.
Wat kon er nu nog misgaan?
Op de pont, een kwartier voor vertrek, ontdekte ik wat er nog mis kon gaan. Ik kon bijvoorbeeld mijn telefoon vergeten zijn, en niet genoeg tijd meer hebben om terug te fietsen om hem te halen.
Hoe belangrijk is een telefoon op een weekeinde schrijven met vrienden, vraag je misschien? Zonder telefoon kan ik me toch veel beter concentreren op het weekeinde zelf?
Misschien wel. Maar ik vind het sowieso prettig om bereikbaar te zijn voor mijn gezin. En mijn telefoon-hotspot geeft vrijwel overal betere verbinding dan de gratis Wifi van trein, station of kasteel, en is sinds deze zomer de facto gratis.
Maar… mijn telefoon bevat mijn NS International-app.
En de NS International-app bevat mijn tickets.
Geen paniek, dacht ik na een paar seconden van totale paniek. Amsterdam Centraal heeft een NS International-balie, en ik heb nog een kwartier. Gisteravond waren ze enorm behulpzaam; deze ochtend kunnen ze me vast ook wel helpen.
Gerustgesteld door die gedachte wandelde ik ontspannen naar de andere kant van het station. Een vriendelijke hostess vroeg waarmee ze mij kon helpen. Ik legde mijn probleem uit, erkende onomwonden mijn domheid, en vroeg of men hier mijn tickets zou kunnen printen.
"Jazeker," zei ze, en ik tilde mijn rechtervoet al op voor een vreugdedansje. "Als u de boekingscode heeft."
Daar stond ik als een idioot, met een voet in de lucht en mijn mond wijdopen van perplex ongeloof.
Mijn boekingscode?
"Kunt u misschien ook op naam zoeken?"
"Nee, alleen op boekingscode."
"Op e-mailadres dan?"
"Nee, alleen op boekingscode."
"Geboortedatum?"
"Nee, alleen op boekingscode."
"Postcode en huisnummer?"
"Nee, alleen op boekingscode."
"BSN? Bankrekeningnummer? Sterrenbeeld? Werknemersnummer? Vingerafdruk? Irisscan? Geboortedata van mijn grootouders? DNA-profiel? De eerste vijf fucking strofen van Troika van Drs. P?"
"Nee, alleen op boekingscode. Of de eerste zes strofen."
De boekingscode, moet je weten, bestaat uit zeven hoofdletters die samen een onbegrijpelijke brij van onmogelijk te onthouden wartaal vormen. Zelfs voor mijn ziekelijk ijverige geheugen was die code een brug te ver.
Ik hapte naar adem. Naarstig zocht ik naar een denkbare reden voor deze bizarre beperking. De hostess was daarbij weinig behulpzaam. Als ik de boekingscode heb, legde ik haar uit, dan had ik immers toegang tot de app óf de bevestiging, en dan had ik de boekingscode toch helemaal niet meer nodig? Dan had ik toch gewoon toegang tot mijn ticket?
Dat was ze volkomen met me eens.
"Ik kan u wel een nummertje geven voor de balie," zei ze; ik kon niet peilen of ze het uit behulpzaamheid zei of puur om van me af te komen.
"Graag. Kunnen ze me bij de balie dan wel helpen?"
"Nee, dat niet. Niet zonder boekingscode."
Mijn brein raasde. Kon ik mijn boekingscode achterhalen? Ja! De bevestiging stond nog in mijn Gmail-Inbox. Ik had mijn Surface* bij me. Opstarten en… dan had ik wel internetverbinding nodig.
"Is hier Wifi?"
"Ja, maar die werkt alleen in de hal bij de piano."
Ze overdreef niet. Het bleek letterlijk waar wat ze zei: alleen als ik mijn Surface op de piano zette, kreeg ik verbinding met het gratis KPN-netwerk. Ze had echter ook niet gelogen dat er Wifi was; het was alléén Wifi. Toen ik na tientallen tergende seconden op het KPN-netwerk zat, had ik nog steeds geen internet.
En geen boekingscode.
Een laatste smeekbede bij de hostess leverde niets op. De klok kroop steeds dichter naar mijn vertrektijd. Ging ik nu echt mijn trein missen vanwege een vergeten telefoon?
Plots ging me een licht op: de ICE-treinen bieden ongetwijfeld… Wifi! In de drie minuten die me nog restten, sprintte ik met naar het perron, mijn rolkoffertje zwalkend en stuiterend achter me aan. Bezweet en struikelend over mijn woorden vroeg ik de eerste conducteur die ik zag of er Wifi aan boord was.
"Jazeker," zei ze. "Vanaf de Duitse grens."
En daar stond ik weer met mijn ene voet in de lucht.
Ik begon mijn probleem aan haar uit te leggen. Na drie woorden zei ze dat ik dat met de treinmanager zou moeten bespreken. Ze wees. Zo'n 500m verderop, aan het andere uiteinde van de lange, lange trein, stond een NS-geuniformeerde figuur. De klok gaf me nog twee minuten.
"Hijgishijgerhijgwifihijgaanhijgboordhijg?" vroeg ik na weer een kofferstuiterende sprint.
"Jazeker," zei de treinmanager, die kennelijk meertalig was opgeleid.
En zo kon ik vijf minuten later via de website van mijn mobiele beveiligingsapp verifiëren dat mijn telefoon echt thuis lag, en mijn tickets downloaden, nadat ik bezweet ineen was gezakt op mijn gereserveerde eerste-klaszitplaats, nadat ik mijn rijtuig- en stoelnummer had opgezocht in mijn Inbox, nadat ik was ingelogd op het uitstekende Wifi-netwerk van mijn ICE-trein.
Jaren geleden ontdekte ik dat ik van de ene op de andere dag niet meer kon inloggen op mijn Chello-webmail. Ik belde hun Helpdesk. Ze hadden aanleiding gehad om mijn wachtwoord te wijzigen, legde men mij uit. Was het dan niet handig geweest om mij daarvan op de hoogte te stellen? Dat hadden ze gedaan, was het bloedserieuze antwoord.
Per e-mail.
Eind goed, al goed, en nu ik met 250km/u door het Duitse landschap raas kan ik er de humor wel van inzien. Maar toen ik te horen kreeg dat NS International alleen met mijn boekingscode mijn boeking zou kunnen opzoeken, dacht ik weemoedig terug aan Chello.
---
* Nee, op een andere computer inloggen op Gmail zat er ook niet in. Ik heb mijn account beveiligd met two-factor authentication, en de tweede factor is een autorisatiecode… op mijn telefoon.