[ Read this in English ]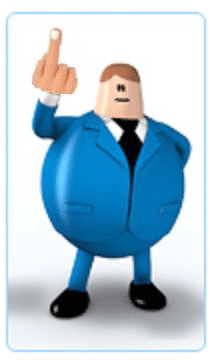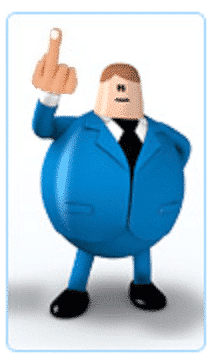 Onlangs kreeg ik vreselijke digitale ruzie met A. Geappte scheldpartijen, steeds langere e-mails vol argumenten en verwijten over en weer, felle passie en ijskoude redelijkheid, culminerend in een dikke streep onder de vriendschap: zo'n ruzie. Dankzij die ruzie weet ik weer waarom de stenen boekwinkel nog onverminderd bestaansrecht heeft, en dat hopelijk ook altijd zal behouden.
Het begon onschuldig. Dacht ik. Ik wil mijn boeken verkopen, en verwijs mensen daartoe graag naar Bol.com, niet omdat mijn boeken daar leverbaar zijn (want dat zijn ze bij de webwinkels van álle boekhandels), ook niet omdat Bol lage verzendkosten hanteert (want van de andere boekwinkels weet ik dat niet eens), maar domweg omdat Bol mij geld geeft als ik klanten naar ze doorstuur. Met enige regelmaat plaats ik dus berichtjes in mijn Twitter-feed en op mijn Facebook-pagina dat mijn boeken nog steeds verkrijgbaar zijn, met een link naar de werken zelf bij Bol.com.
Zo ook twee weken geleden.
Binnen tien minuten was A in de digitale pen geklommen om mij per WhatsApp voor rotte vis uit te maken.
Nu werkt A in een boekwinkel, da's wel relevant. De partner van A werkt ook in een boekwinkel. Samen voeden ze hun gezin door zich met hart en ziel in te zetten voor het boekenvak, zich met passie te verdiepen in de talloze prachtige werken die ze in- en verkopen.
De winkel waar ze zo gepassioneerd werken om boekliefhebbers ten dienste te zijn is een van de beste van Amsterdam: Scheltema. O nee, Selexyz. Wat zeg ik, Polare. O wacht, toch Scheltema. Als aanschouwelijk voorbeeld van wat er op dit moment in het boekenvak gaande is, is Scheltema bijna overdreven: van overname naar reorganisatie naar overname naar fusie naar overname, met alle naamswijzigingen, bedrijfseconomische ellende, onrust en banen op de tocht die daarbij komen kijken. Onder de oude, vertrouwde naam komt dit instituut inmiddels langzaam weer in wat rustiger vaarwater, maar het zijn turbulente jaren geweest, exemplarisch voor wat de stormachtige ontwikkelingen in de boekhandelarij aanrichten bij de traditionele boekwinkels.
Bol.com is in Nederland het vlaggenschip van die ontwikkelingen. Voortbordurend op het feit dat een boek overal een boek is, en het dus niet uitmaakt waar je het koopt, heeft Bol.com drommen lezers de winkels uit gelokt om hun leesvoer in het vervolg op hun luie reet thuis op de bank te kopen. De opmars van het e-book helpt ook niet mee; het gemak waarmee iedereen kan self-publishen en online verkopen draagt zeker ook bij. Aardverschuivingen in het boekenvak, die bloederig huishouden in de traditionele boekhandel.
Is Bol.com dan de bron van alle kwaad? Is het e-book een slechte ontwikkeling, die onderdrukt moet worden? Moet self-publishing aan banden worden gelegd? En is de bestaande wet- en regelgeving überhaupt wel geschikt om de nieuwe boekenwereld te reguleren? Is de vaste boekenprijs een geschikt instrument om het tij te keren? Is het überhaupt zinvol dat traditionele winkels met hun eigen webshops de strijd met Bol.com aanbinden?
Ik denk dat het antwoord op al die vragen een klinkend Nee is. Maar daar gaat het mij nu niet om.
Mij gaat het om het volgende.
Een moeder stapt de kinderboekenafdeling van Scheltema binnen. Ze schiet een van de medewerkers aan en vraagt welke nieuwe kinderboeken geschikt zijn voor een meisje van zes dat zelf al heel goed kan lezen, maar nog niet de belevingswereld heeft voor de meeste boeken met veel tekst. Op basis van haar grote kennis van haar eigen assortiment zoekt de medewerker een leuk stapeltje bij elkaar, en neemt de tijd om de moeder iets te vertellen over de selectie. De moeder neemt foto's van alle boeken en zegt vervolgens doodleuk:
"Ik wil er niet mee sjouwen, dus ik bestel ze wel bij Bol."
De mededeling dat Scheltema de boeken nu meteen gratis kan versturen mag niet baten; ook het nieuws dat Scheltema zelf over een webshop beschikt brengt de moeder niet op andere gedachten. Hetzelfde gemak is beschikbaar voor hetzelfde geld, maar de moeder kiest toch voor Bol.
Waargebeurd verhaal.
Is dat respectloos naar de medewerker, die met passie en inlevingsvermogen een advies op maat heeft gegeven? Nee, dat geloof ik niet. Het is eerder: de persoon die je van dienst is geweest in het gezicht pissen. Ik ga nog iets verder: het is diefstal, misschien niet juridisch, maar wel moreel: uit pure plurkerigheid de omzet onthouden aan de medewerker die je heeft geholpen. Het is een klusjesman een middag over de vloer vragen voor gratis advies, en de badkamer vervolgens zelf bij elkaar klussen. Het is erger dan dat, want zelf klussen scheelt tenminste nog geld; naar Bol.com gaan kost exact hetzelfde, maar gaat ten koste van juist die winkel die de meerwaarde heeft om dat advies op maat te kúnnen bieden.
Want dat is de meerwaarde die de stenen boekwinkel nog steeds heeft, en altijd kan houden: het adviseren en helpen van klanten, op basis van passie voor het eigen product en diepgaande kennis van het eigen assortiment. Boekwinkels zoals Scheltema zijn speciaalzaken, of zouden dat moeten zijn. Het advies incasseren en de speciaalzaak vervolgens de rug toe keren is plurkerig, onnodig, en vooral de beste manier om te garanderen dat je in de toekomst sowieso geen advies op maat meer kan vinden. Want de boekwinkel als speciaalzaak kan niet overleven als de lezer—jij dus—die waardevolle dienst gratis incasseert, maar het product structureel elders haalt.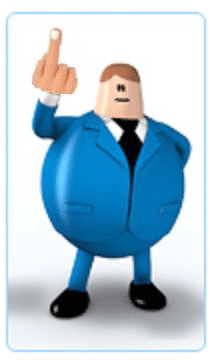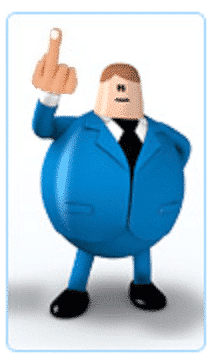 Je zal mij niet horen betogen dat we de stenen boekwinkel moeten steunen, redden, of anderszins tegen wil en dank in leven houden. We moeten de boekwinkel gebruiken zoals hij bedoeld is, door de dienst én het product af te nemen: de gepassioneerde, goed ingelichte medewerkers raadplegen die soms beter dan jijzelf weten wat je zoekt, en vervolgens het boek van ze kopen waartoe ze je hebben geïnspireerd. Niet uit liefdadigheid, maar simpelweg omdat het voor jou niet uitmaakt waar je het koopt, en je zonet gratis een dienst hebt afgenomen die geld waard is. Iets anders doen is onnodig en onfatsoenlijk, en garandeert dat de boekwinkel waar je je gratis adviezen scoort over een paar jaar niet meer bestaat.
En wat doe je dan? Advies vragen aan een dik blauw cartoonfiguurtje?