[ Read this in English ]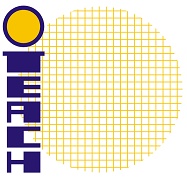 Nieuw: Vertaaldiensten!
Als je hier bent beland terwijl je naar www.i-teach.nl surfde, wees dan gerust dat je op de juiste plek bent beland.
Min of meer.
Tot voor kort (als "kort" ook in jaren kan worden geteld) was ik mede actief als freelance trainer, ontwikkelaar en consultant op het gebied van Microsoft Development. Ik ben een van Ne'erlands experts in Office VBA-ontwikkeling, en ben Microsoft-gecertificeerd in Windows, Office, VBA en Visual Basic.
Ik gebruik die kwalificaties tegenwoordig echter in mijn vierdaagse loondienstbaan, heb een gezin, en spendeer zoveel mogelijk van de tijd die ik voor mezelf heb aan mijn schrijverscarrière. Daarom doe ik onder de vlag van ITeach (bijna) niets meer, en is de website uit de lucht.
Als je aandringt, of een meer dan gemiddeld uitdagende of interessante VBA-ontwikkelklus hebt, een trainingsbehoefte of een uitnodiging om als spreker op te treden, en vooral als je oud-klant van me bent, neem dan toch gerust contact met me op.