[ Lees dit in het Nederlands ]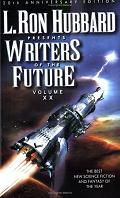 At the 2005 Writers of the Future workshop and awards ceremony, a documentary was filmed. View the entire documentary here.
There has been increasing discussion (and controversy) about the connection between Writers of the Future and the Church of Scientology. Read my breakdown on the issues here.
No other event has made close to the same impact on me as a writer than the Writers of the Future Contest and Anthology program. In 2003, Conversation with a Mechanical Horse made it to published finalist status and was published in the 2004 Writers of the Future anthology. In 2004, Meeting the Sculptor won first place, and was published in the 2005 Writers of the Future anthology. It's hard to put into words the difference this has made to my writing.
The Writers of the Future Contest and Workshop is a program established by the hugely prolific and successful science fiction author L. Ron Hubbard to discover and encourage new authors in the speculative fiction field.
Beginning speculative fiction authors from all over the world can submit their stories to the contest. First, second and third place winners are selected by a jury of established authors; the list of previous and current jurors reads like a roll call of science fiction and fantasy giants. There is no entry fee, and significant prize money to be won, but that is by far the least important incentive to submit.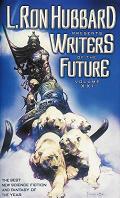 First of all, the 12 annual winning stories (three for each quarter) are published in the Writers of the Future anthology, a best-selling showcase of new speculative fiction talent.
But more important and valuable even is the week-long Writers of the Future workshop. Winners are flown (all expenses paid) to wherever the workshop is held (previous locations include the John F. Kennedy Space Center, Hollywood Boulevard, and the Seattle Public Library and Science Fiction Museum).
There they receive five full days of intense training and coaching. The Workshop is a crash course in being a professional writer, delivered by the likes of by excellent authors like Tim Powers, K.D. Wentworth, Kevin J. Anderson and Anne McCaffrey, authors who've been there and done it.
For learning the ins and outs of being a pro speculative fiction author, it's hard to conceive of a more efficient and effective method. And for getting in touch with like minds, with peers, the Workshop is invaluable. It's made the difference for me between writing stories for a hobby and having two of my stories appear in internationally acclaimed anthologies.
Visit the website for more information.
You can also take a look at my photo albums of the 2004 and 2005 workshops.