[ Lees dit in het Nederlands ]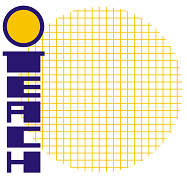 New: translation services!
If you've landed on my site while browsing to the www.i-teach.nl domain, rest assured that you have come to the right place.
Sort of.
Until recently (if "recently" can be counted in years), one of my activities was freelance training, development, and consultancy in the Microsoft Development domain. I am one of The Netherlands' experts in Office VBA development, and Microsoft certified in Windows, Office, VBA, and Visual Basic.
However, I apply these skills in my four-day job these days, have a family, and spend as much of the time I have to myself on my writing career. Therefore, I do very little under the ITeach flag anymore, and the website is now defunct.
If you insist, or have an especially challenging or interesting VBA development job, training need, or speaking engagement, and particularly if you are a former customer, please feel free to contact me anyway.