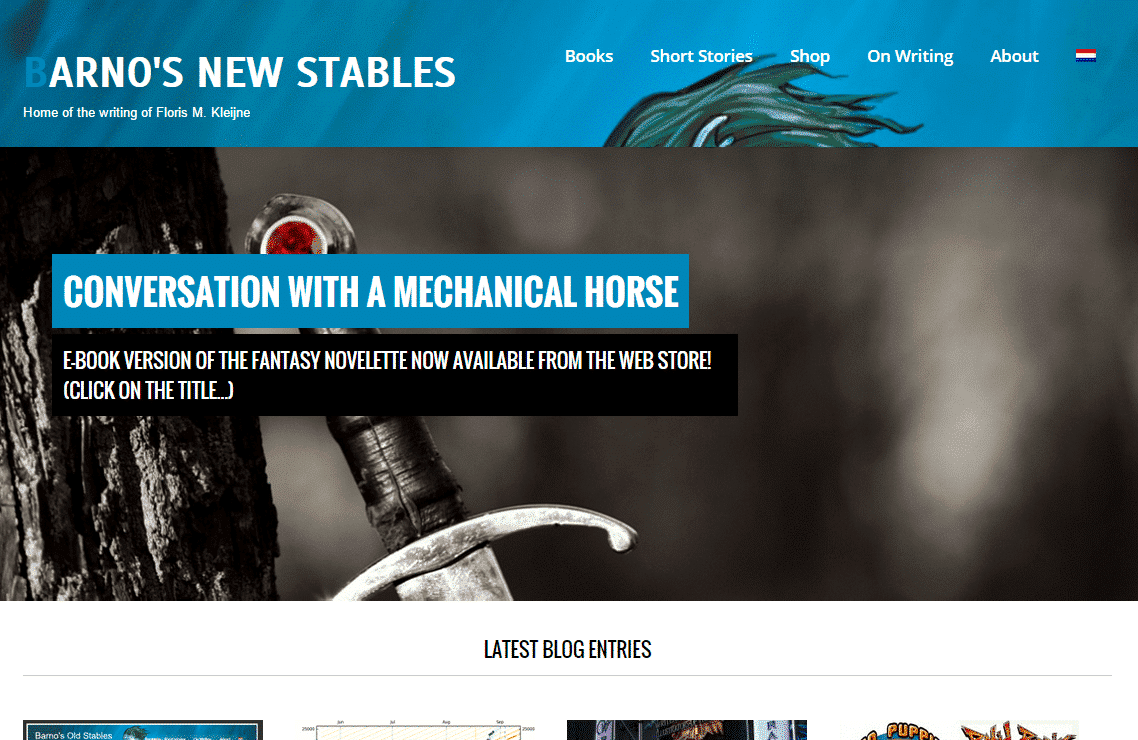 [ Lees dit in het Nederlands ]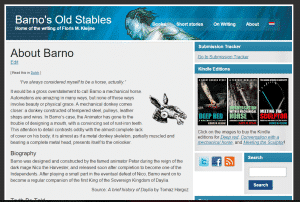 Barno was complaining about the rickety plywood walls, the stale hay, the leaky roof, and the draft under the doors. I was complaining about the design I was bored with, the dated functionality, and above all the old shop (driven by the Shopp plugin) that didn't work at all anymore. So now we jointly, and proudly, present to you:
Barno's New Stables!
To celebrate this memorable occasion, and to abuse your goodness and/or greed for beta-testing, I'm awarding a 50% discount on any item in my shop to anyone who finds functional errors, bugs, untranslated content (English words and phrases on Dutch pages), and other apparent mistakes. The only requirements are: I agree that it's a mistake, and no one else has reported it yet. Let me know through the Contact form!
This action / contest / slave labour runs from right this moment until the end of September.