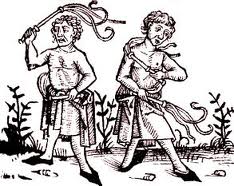 You're ready to start submitting your story!
This is an emotional and exciting moment, combining the joys of having a child and seeing it going out into the world. Sure, it will get bullied and ridiculed, but as its parent author, you believe deep in your heart that it will thrive and prosper.
Of course it will.
In a couple of years.
Make no mistake, the submission cycle for your story is a long and tedious process, with countless opportunities for disappointment, pain, self-doubt, and feelings of worthlessness both general and writing-specific. And at the end of that long, hurtful road, only a single moment of joy awaits—that is, if you don't decide along the way that it's just not worth it.
Trust me. It is. Acceptance, when it comes, never grows stale.